Our History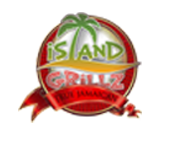 island-grillz is a manufacturer and caterers of authentic Jamaican foods. We currently specialize outdoor events,sauces and seasonings and intend to increase our product offering within months. We provide consumers of Jamaican foods with a taste of the island. Our products appeal to locals as well as the increasing number of Jamaicans who reside abroad. .
There is also a demand for Jamaican products from foreign nationals who have visited the island and have fallen in love with the distinct flavour of our spices and herbs. Our philosophy is partly captured in our mission which is to MANUFACTURE AUTHENTIC JAMAICAN SAUCES THAT MEET BOTH LOCAL AND INTERNATIONAL STANDARDS. WITH HIGHLIGHT FLAVOURS THAT ARE DISTINCTLY JAMAICAN AND PRESENT THEM TO THE WORLD. We believe the phrase PRODUCT OF JAMAICA should not only be words on a package but also a recognizable taste that fulfill the appetite of those who can acknowledge its authenticity.
We are proud to be Jamaican and we intend through our responsible actions, to ensure our efforts have a sense of purpose and meaning...
Privacy
island-grillz This privacy statement discloses the privacy practices for islandgrillz.com because we want to demonstrate our commitment to your privacy. We agree to notify you of:
What personally identifiable information of yours or third party personally identification is collected from you through the web site. The organization collecting the information. How the information is used. With whom the information may be shared. What choices are available to you regarding collection, use and distribution of the information.
The kind of security procedures that are in place to protect the loss, misuse or alteration of information under control. How you can correct any inaccuracies in the information. If you feel that we are not abiding by our posted privacy policy, you should contact our webmaster by e-mail and your inquiry will be satisfactorily addressed. ...